How to Wear a Floral Dress for Fall Without Looking Ridiculous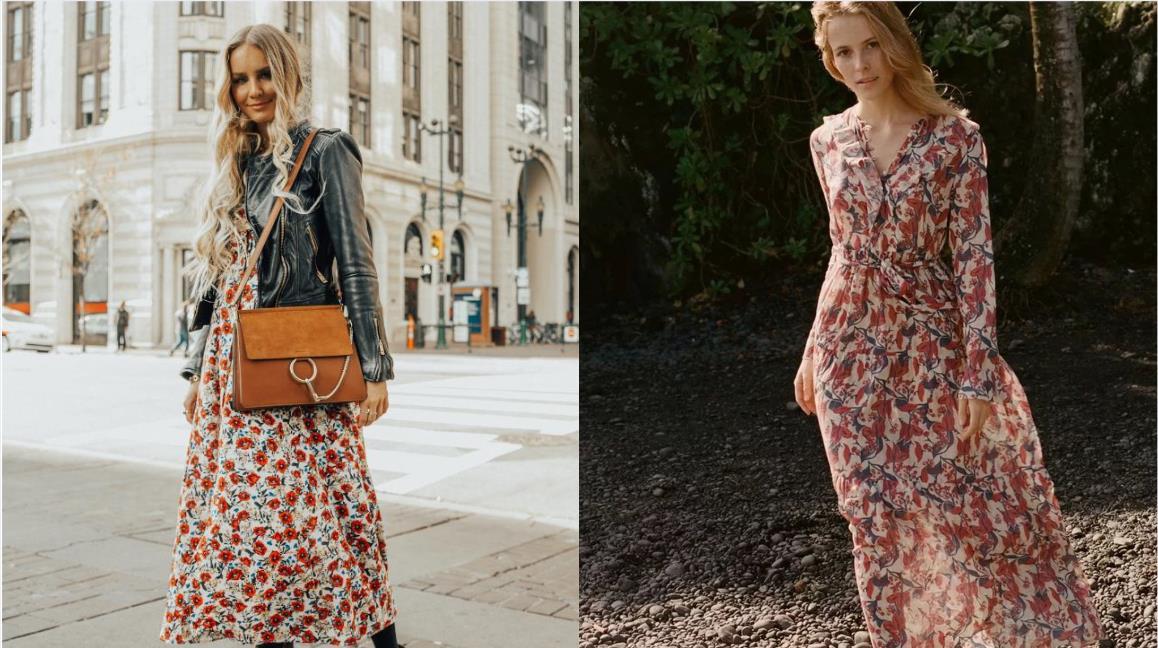 Just because spring and summer bloom doesn't mean your floral
dress
is limited to those two seasons. Take these dresses into the fall and winter months with these simple fashion tips.
Summer is far from over, but store shelves are filled with all things cozy and fall. So the big question of fall fashion remains; is it okay to wear florals in the fall? And it doesn't look ridiculous? Yes! In this blog post, we share some key styling tips on how to wear a floral dress for fall so you can bring those floral prints to life in the colder months.
Walk on the dark side
Fall is not the time for pastels and neon floral prints. Instead, lean towards deeper and darker shades. Explore other rich fall colors such as burgundy, copper, olive, and navy. These rich shades are sure to add depth and dimension to your floral prints.
Keep covering
As much as you might love your strapless mini floral sundress, it might not be the wisest decision to show that much skin when the temperatures drop. This is when the delicate art of wearing layers comes into play. Wear a dark floral mini dress or skirt with a bodysuit. Bonus if your tights match your shoes, as it will give you the illusion of long legs! Oversized cardigans are a fall wardrobe staple, so layer a fall-hued cardigan over your floral dress for warmth and texture.
Other layering options might be an oversized scarf or scarf, a fitted blazer, or even a matching cropped sweater.
On leather
This edgy and feminine style contrast is all the rage. Leather trim is a great way to enhance those pretty flowers. Wear it with a cropped leather biker jacket, or a leather wrap belt, or try a fringed leather crossbody bag. Whether you wear it as part of an outfit or as an accessory, leather will help your floral print transition into fall.
Boots
The easiest way to pair a floral dress is with boots or booties. Boots instantly transform a sweet summer outfit into a stylish fall outfit. All styles of boots look great with these dresses; above the knee, calf high, ankle, chunky heels, stilettos, lace-ups, zippers, every style!
With a few simple style tweaks, it's super easy to wear a floral dress for fall without looking ridiculous. Having pieces that can be worn in multiple ways throughout the season can expand your wardrobe without shrinking your wallet. If you want to customize a floral skirt, welcome to
contact us
.
Follow Simple is a
custom womenswear manufacturer
with 13 years of experience. We specialize in women's clothing such as dresses, tops, skirts, pants, hoodies, and more. Our main customers are from Europe/Australia/Japan. We have very strict inspection rules from fabric to production for all our customers, in this case, the order is simple.