Choosing the Best Custom Hoodie: 7 Expert Tips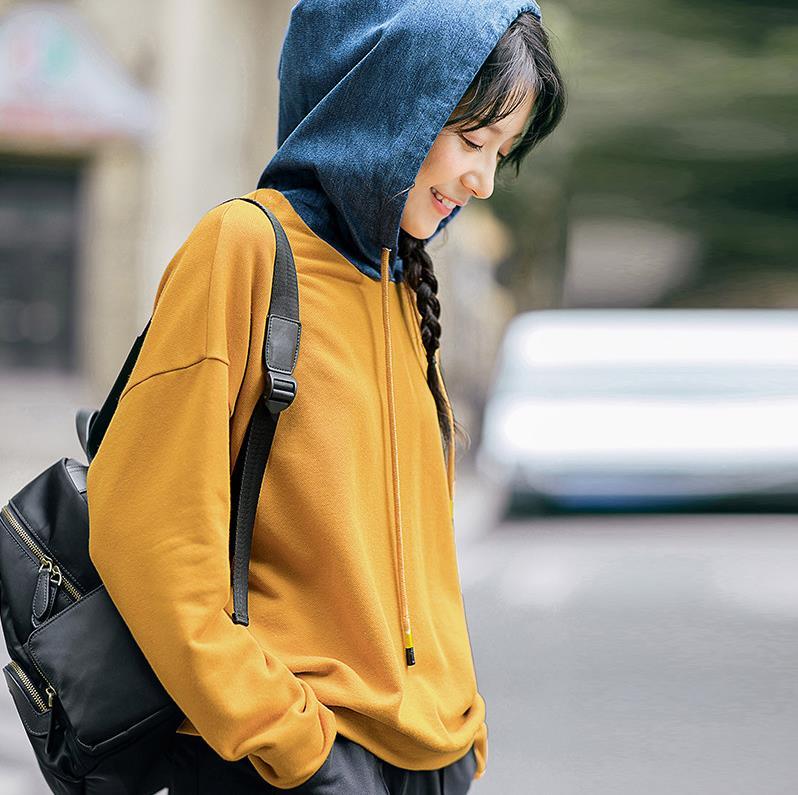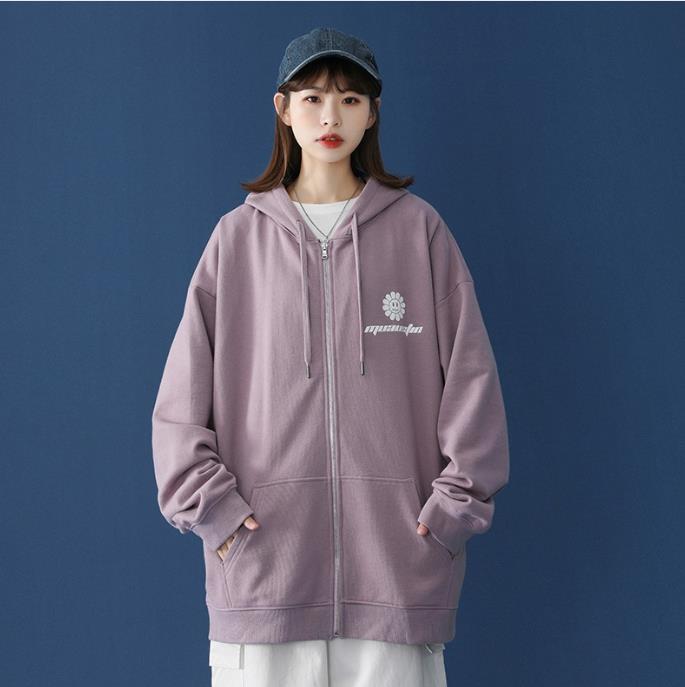 Hoodies are so popular in every country that they have their own season - the hoodie season. When it's cold. There's nothing better than a soft new hoodie.
For this reason, custom hoodies are a great and memorable way to promote your brand, outfit your team, sell a ton of merchandise, or just reward your friends, family, and followers with some warm, cozy goodies.
But with dozens of competing brands and hundreds of styles on the market, it can be hard to know where to start.
This article keeps things simple with 7 helpful tips on beloved hoodies: different styles, fabrics, ways to print on them, and more. Let's put on some soft and comfortable hoodies!
1. Hoodie style: Pullover vs zipper
Two of the most popular hoodie styles are the pullover and the zipper. The main difference between the two styles is how you wear them (hence the name). The zip hoodie has two front pockets and the pullover hoodie has one large front pocket. These two styles make up the vast majority of hoodies.
Sure, if you surf the web, you can find quarter-zip hoodies, button up, side zips, feather fringes, or sleeveless hoodies, but those styles tend to be rare and specific to a certain brand, or Designers are out of control.
Let's take a look at the pros and cons of each top style,
Pullover hoodie
Pros: Warmer, easy to print on the chest area and front of the pockets. No zipper issues because there are none.
Cons: You can't control the temperature like you can with a full zip: you can keep it open or take it off. These are your choices.
Zip hoodie
Pros: More fashion-forward, more flexible in how to wear, zipper for body temperature control.
Cons: Printing on zippers is problematic and not recommended. The zipper may break, bend, or bend outward.
2. Hoodie fabric
Similar to t-shirts, hoodies are made from a variety of fabric types and blends. There are cotton, soft, classic favorites. 100% polyester (won't shrink too much) with moisture-wicking properties and ever-increasing technological advancements. Then there's a 50/50 cotton/polyester blend, and the best of three worlds: a tri-blend.
So what is the absolute softest hoodie fabric, you ask?
Sponge fleece: The softest, warmest hoodie fabric
Sweatshirt fleece is a fabric that can be made from a variety of materials, such as those listed above. Essentially, it has loops of chopped yarn on the inside that have been brushed to make it all frayed and fuzzy. This technology makes it super soft and helps keep you warm. But are you wondering what's softer than wool? Sponge fleece. It even sounds softer.
But it's not as absorbent as terry.
French terry: A more absorbent hoodie fabric
French terry is a lighter type of fabric than wool and is not as soft. Yarn loops remain intact. It's not as soft as wool, but sweatshirt wool keeps you warm as a heavier material, while French terry helps keep you cool as a lightweight material - as it's also highly absorbent and breathability. That's why they use it for towels.
4. Print on hoodies
There are many possible print locations and customization methods for this versatile garment, but it has some limitations. For example, the print on the front of the pullover is limited by the front pocket (if any), while the print on the front of the zipper is limited by the zipper.
Most limitations are related to the print location, but sometimes it can be the construction of the product, such as fabric type or seams.
How to print a hoodie?
Screen printing is the preferred method of printing for most hoodies. Vibrant, durable, and a favorite of almost everyone, this classic method.
Another good thing is that you can print on dark fabrics with no problem. Almost any type of fabric. The trade-off with screen printing is that you pay per color, and if you have a small quantity, the setup fee can be high. So keep printing simple.
When you're doing a small number of hoodies or need full color, you can use DTG or ready-to-wear.
The print quality isn't as good as silkscreen and the colors aren't as vibrant, but you can easily make a single piece with a rainbow on it, something you wouldn't be able to afford using silkscreen.
For DTG, you should pair it with a 100% cotton hoodie for the best results. Be careful with hot water and strong detergent - if you want it to last.
If you want some shiny foil business, or when you have a full-color design but can't afford to pay for all the ink colors and can't use DTG, the thermal transfer (or permanent print) method can be used because you have a weird print location.
Keep in mind that it creates a thin plastic coating on the surface of the fabric, which eliminates breathability. So it's better not to make the design solid.
This print will eventually crack and chip if washed too many times with hot water and strong cleaners. So don't do that.
Dye sublimation is the way to do a "full print" (almost all). It's also a good option for doing full-color prints, like the magical space unicorn design.
Dye-sub is similar to heat transfer, but it involves a chemical reaction that skips the liquid phase when heated and becomes a gas that binds to the fibers.
It produces durable, permanent, brilliant "soft-touch" prints. Remember, it only works with polyester. So that's it.
Embroidery is a way to keep your brand classy, outfit your employees, or brand your hoodie for retail.
Keep in mind that the embroidery has a backing on the other side of the fabric, which can appear bulky on thinner garments or be a little uncomfortable in friction areas like pinched seams.
As always, keep your embroidery designs small and simple. The left chest is the typical location for an embroidered logo or design, but we did some creative placement of the print, like on the wrist or the edge of the hood.
5. Hoodie size
Generally, the size of the hoodie will match the size of the t-shirt you would normally wear. 100% cotton hoodies shrink more easily than polyester and blend hoodies. Also, there may be subtle differences between heavyweight hoodies and lighter options.
As usual, there are exceptions; mostly related to certain brands, styles, fit, and differences in men's and women's tailoring. It's always a good idea to check product specs and compare sizes to see if it matches standard sizes.
You may also want to consider personal style. Think of it this way: there are people's actual measurements, and then their preferred size and fit.
For example, some people like oversized hoodies. This is the current trend. Others prefer them to be tight and fitted. Consider your end user or target market.
6. Hoodie fit (or cut)
In the past, options for T-shirts, hoodies, and other custom sportswear were limited. Today, there are many brands that offer a stylish fit - also known as retail fit, slim fit, European fit, or just fit.
Women's clothing has always been fitted, but now some men's styles fit snugly around the body, offering a slimmer fit for the more fashion-conscious. Often, these styles also feature thinner blends and thoughtful details. Of course, you also have to pay more.
7. Men's & unisex & women's hoodie
One of the main decisions to make when buying in bulk is whether to buy all unisex items or split your order into men's and
women's hoodies
. If you sell merchandise, we highly recommend adding women's styles.
Not all hoodie products are available in both men's and women's. If they don't, it's called neutral. Neutrals are basically the same as men, with occasional nuances. Or in other words, they didn't bother to make the lady's version.
When you do see a style called a men's, they usually have a women's counterpart, also known as a companion style.
The biggest difference is that women's hoodies are overall more tailored to women's bodies. Specifically, the cut is smaller at the shoulders, tapered at the waist and slightly flared at the hips. Men tend to have more room at the waist, shoulders, and under the arms.
Often, women's sizes are "undersized" for a stylish fit. The women's version may not reach extra-large, and in general, may be too small for plus-size women. So you may end up with leftover stock as some people may need a size larger than what they normally wear.
The above details useful tips on custom hoodies, if you want to customize them for your team or want to sell women's hoodies, please
contact us
.
FollowSimple is a professional
custom women's clothing manufacturer
. We specialize in women's clothing for 13 years, such as hoodies, dresses, tops, skirts, pants, etc. Our main customers are from Europe/Australia/Japan. The Follow Simple design team produces 300 styles every month, and you can choose from our monthly updated catalog and new collections and put your own label on them.