How to Choose a Skirt for Your Body Type?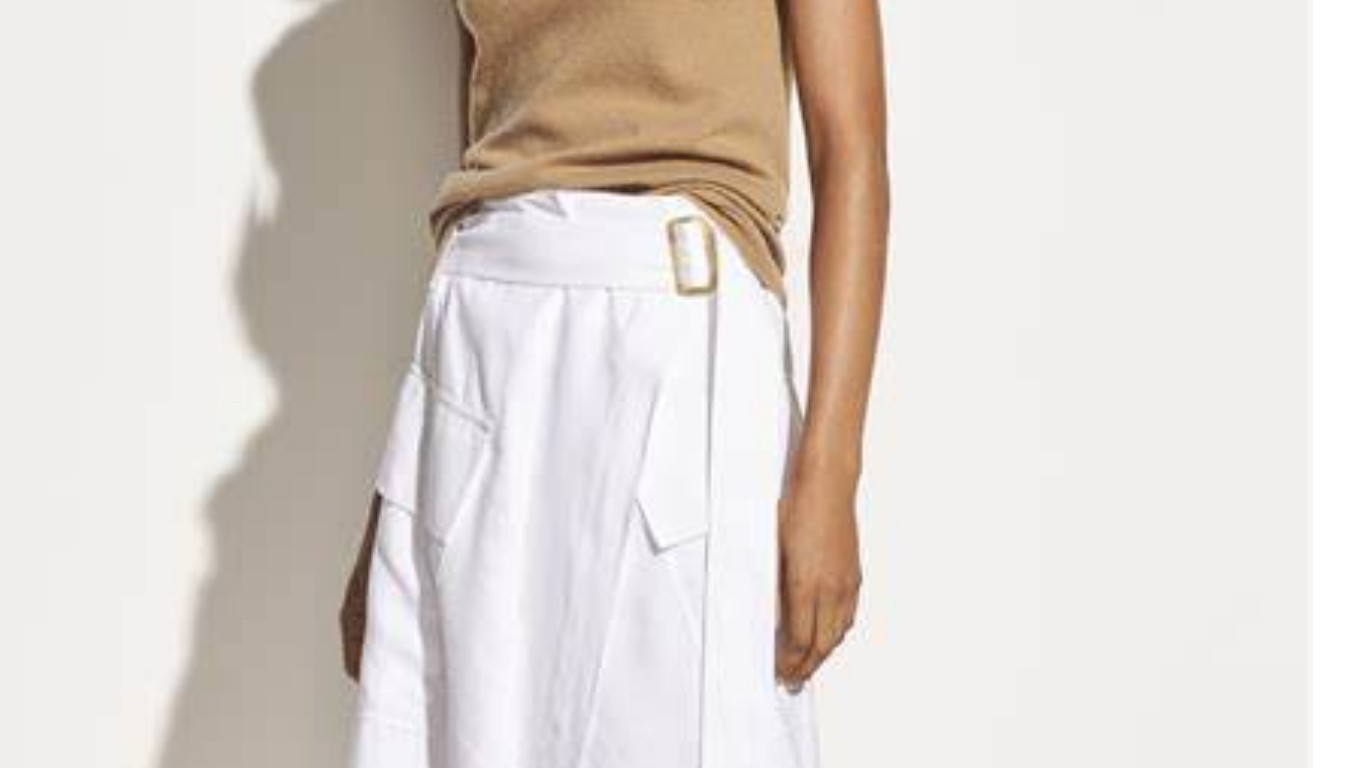 There are
skirt
types for every body type, whether you choose knee-length, mid-length, A-line, pencil, denim, extra-long, asymmetrical...the options are endless. Here's how to choose a skirt to compliment your figure!
Best skirts for an apple figure
If you have an apple shape, your weight will be concentrated in your middle, but your legs may be beautiful! Wearing a skirt is easy because you can opt for an A-line skirt that simply skims your midriff, with its narrowest point just below your bust.
Look for high-waisted options that fit the slimmest point of your torso, rather than hugging your midsection at the widest point.
Flowy, sexy, flared skirts will look great on you. Keeping it above the knee, as if the skirt is too short, creates a top-heavy effect.
Best skirts for an hourglass figure
When you're thinking about dressing for your body type, the usual idea is to create the coveted hourglass shape!
So if you already have those hourglass curves, show them off! Women's pencil skirts can flatten your thighs while showing off your beautiful figure.
You can opt for classic neutral shades like black or taupe, or opt for a pencil skirt in a dark, rich color.
Best skirts for rectangular body shapes
If you have a rectangular body shape, then you have many options.
You can opt for a fitted pencil skirt to embrace your slender figure, or you can opt for a looser shape like an A-line or a full midi skirt to create curves.
Best skirts for a pear shaped body
If you are pear-shaped, your lower body will be wider than your upper body.
To maintain a sense of visual balance, you can opt for an A-line skirt that accentuates the thinnest part of your waist and flares out at your hips to minimize the sight of your lower body.
Opting for darker skirts for women with pear-shaped bodies can also help thin hips and thighs.
The above briefly describes how to choose a suitable skirt for several body types. If you want to buy a skirt, please
contact us
.
Follow Simple is a professional
custom women's clothing manufacturer
with 13 years of experience, our main products are dresses, tops, skirts, pants, hoodies, etc. Our main customers are from Europe/Australia/Japan.